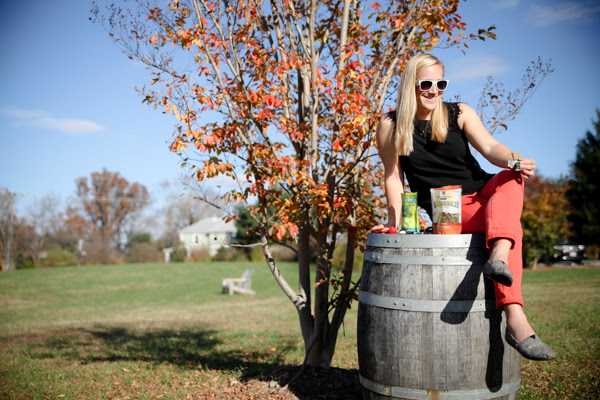 I enjoy finding out about new sites, apps and services from blogs as much as I hope you do! Today I partnered with Thrive Market to tell you all about a new way to get all your favorite natural products for 25-50% less than what you'll find in traditional retail stores — all delivered straight to your door! A little bonus:  KERF readers get a special free jar of Justin's Almond Butter! Thrive Market is the largest seller of non-GMO products with over 4,000 items from brands that you already recognize and love! Prices are 25-50% off of retail, so if you buy a lot of these brands, it's worth the membership cost to join.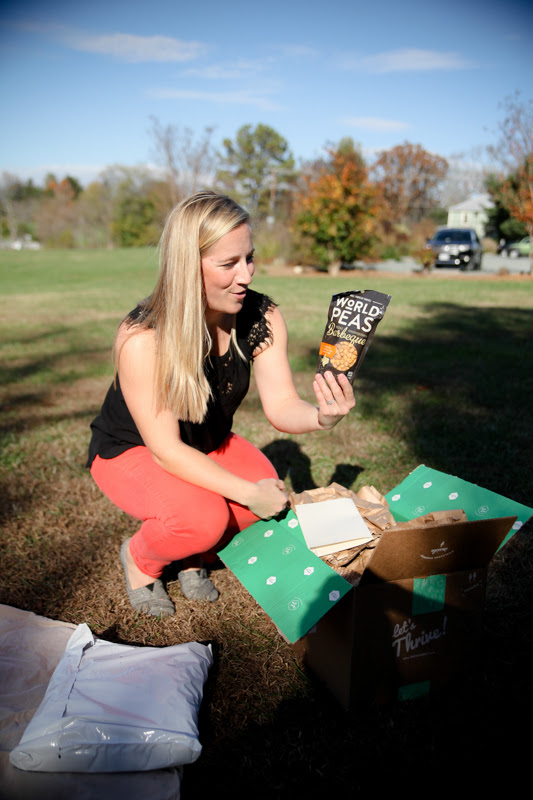 I ordered a bunch of natural snacks that sounded delicious, and had a picnic with a few friends one afternoon to share them around.
Here are our thoughts: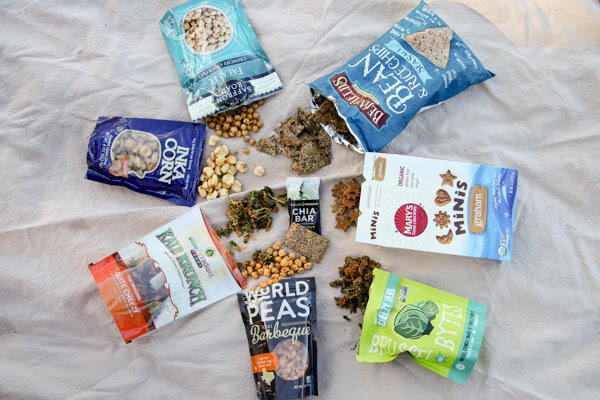 Inka Corn – Loved the super crunch on this. It reminded us of popcorn kernels that come out half popped.
Kale Crunch – These won best of show! The cheesy taste was spot on, and the kale was deliciously crispy.
World Peas – BBQ – I've had crunchy chickpeas before, but this was my first time having crunchy peas other than the wasabi ones. These were great! Loved the BBQ flavor too – slightly sweet-savory.
Brussel Bytes – These were close behind the kale chips, but since they did retain a little of that brussel taste they didn't take the top spot.
Mary's Mini Grahams – These are gluten-free, GMO free, and vegan and Mazen loves them!
Bean and Rice Chips – These are also gluten-free, vegan, and corn free so they're a great option for those with food restrictions. I thought they were great! Just like a 'regular' chip but with 4 grams of fiber and protein. Mazen loves these too!
Falafel Chickpeas – Loved these! Crunchy, high in protein and fiber, and great spice.
Health Warrior Chia Bars – These are an old favorite I had to re-order. They are also a Virginia product! The coconut flavor is the best, and they are the perfect portion size for a little snack.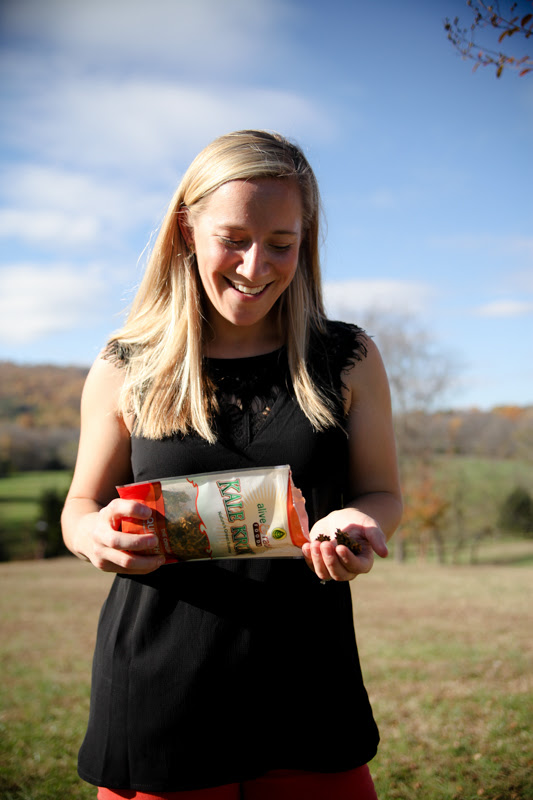 Thrive Market keeps prices low with a membership fee much like your big box stores for $59 a year. This might seem high at first, but if you truly eat a lot of natural foods or prefer natural beauty, baby, pet and home products, then I'm sure you'd get your money back in just a few orders. It breaks down to about $5 a month, so if you're a natural foods enthusiast, it's worth joining. And good news – Thrive Market offers free shipping for all orders over $49!
Thrive Market allows you to search by your Values too, so if you're eating a special diet you can easily narrow down the choices to only what you need:
And to give back, for every paid membership, Thrive Market donates a free membership to a low-income family, teacher, or military family.
Check out all they have to offer here, and you'll get that free jar of Justin's Almond Butter through the link as promised!
This post was sponsored by Thrive Market